Car wrap cost is based on the type of vehicle graphics is need. Here at Graphics AtoZ we provide five types of vehicle wraps.
Car Wrap Color Change
Full Car Wraps
Partial Car Wraps
Spot Vehicle Graphics
Vinyl Lettering is the simplest and most cost-efficient type of graphics. We use 3M vinyl that comes in a variety of colors. Custom colors are not an option for this type of wrap.  Vehicle vinyl lettering are great for placing phone numbers or license numbers on a work truck or car. They can be applied to car windows or the vehicle body.
Vinyl Lettering
3M Vinyl
May Cause Vinyl Ghosting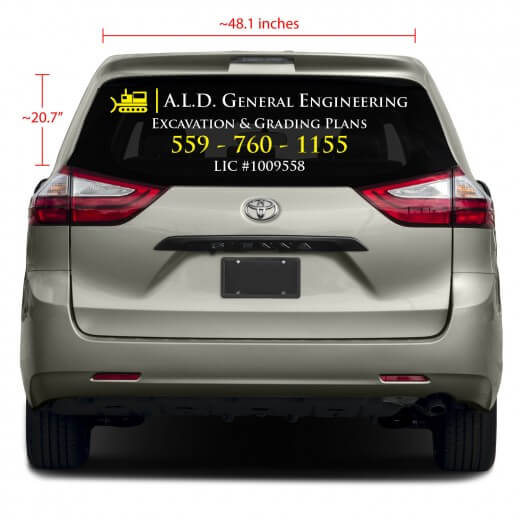 Vinyl Lettering
3M Vinyl
May Cause Vinyl Ghosting
Spot Vehicle Graphics
IJ180C: 3M™ Film
May Cause Vinyl Ghosting
Partial Car Wraps
IJ180C: 3M™ Film
Eliminate Vinyl Ghosting
Full Car Wraps
IJ180C: 3M™ Film
Eliminate Vinyl Ghosting
Car Wrap Color Change
3M™ 1080 Film
Ghosting N/A