Graphics AtoZ offers color changing car wrap using 3M™ Wrap Film Series 2080. This is a premium 3M film with a large range of colors, texture, and finishes. The color change options allow you to express a change in the color of your vehicle without the permanent nature of painting.
PROS: Many colors and texture options to choose from that allow you to mix and match. You can achieve a high-end finish at a lower price than paint. The 3M vinyl car wrap helps protects the original car paint.
CONS: For vehicles that are in daily use, you can expect to change the car wrap every 5 to 7 years.

Car Wrap Color Change
3M™ 1080 Film
Ghosting N/A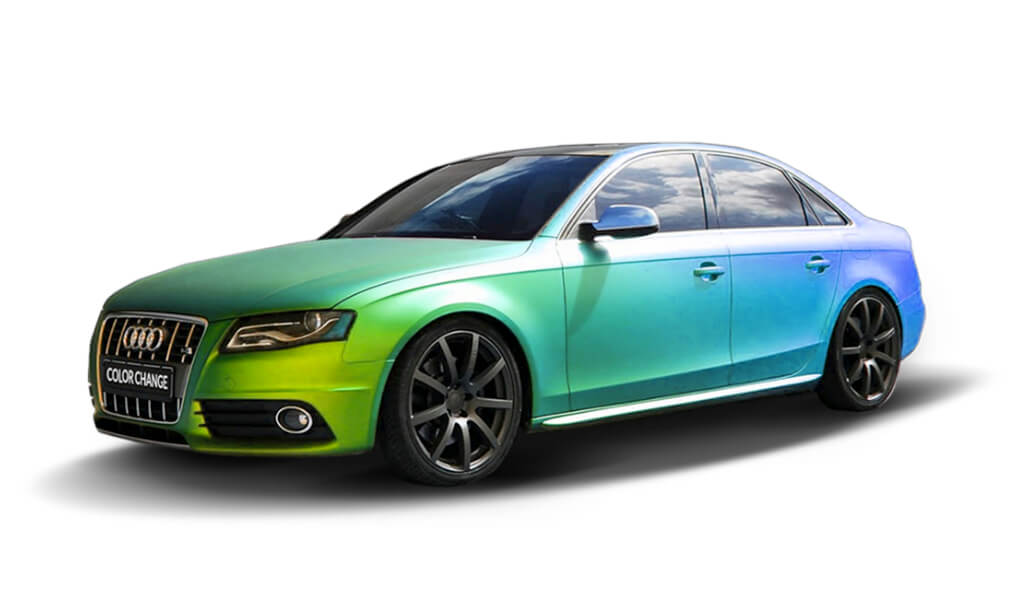 Car Wrap Color Change Car Cost
You are sure to find the perfect look for your car. All car wrap color change is wrapped with 3M 2080 Vinyl Film. There are many different colors available, please visit our Color Change Wrap page to learn more. You pick the colors and the designs you want, and we will make print and install it for you. Below, check out our different car wrap color change costs. If you don't see yours Contact us or fill out our FREE Quote form for a more accurate price.
Houston Service Area for Color Change Wraps
For all color changing car wraps in Houston, we do onsite or offsite installations. Our offices are located in Houston, TX 77063 but we cover almost all parts of Houston such as Katy, Pearland, Richmond, Bellaire, TX, and surrounding communities. Please note that for offsite installations additional fees apply. Call us at (281) 783-9523 or fill out our Custom Vehicle Graphics FREE Quote for more information on 3M vinyl wrap in Houston with Graphics AtoZ!
Color Change Car Wrap Warranty
Graphics AtoZ offers a 2-year Warranty total. Please read our company's warranty specifications. 2-year Warranty on installation and workmanship (peeling, cracking, or lifting). Damaged areas will be trimmed back, patched in, or replaced if needed. 1-year Film Warranty against excessive fading, discoloration, and blistering for on non – vertical surfaces (greater than  10 degrees from vertical). 2-year Film Warranty on vertical surfaces.